Are you fed up with mushy sprouts with your Christmas lunch? Here's a whistle-stop tour on how to cook Brussels sprouts and some great ideas for side dishes. Deep breath ..here goes!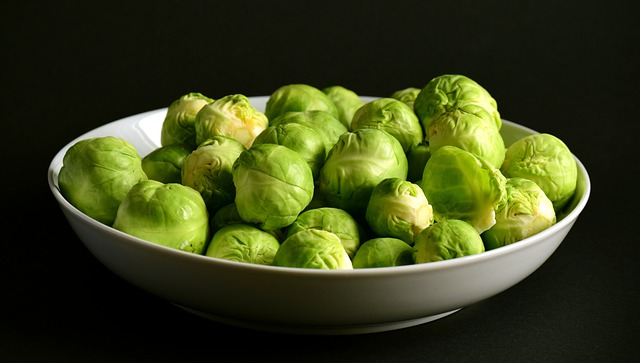 Sprouts are really good for you! Oh yes they are! Packed with vitamin C, folic acid and more, sprouts (lightly cooked) are really nutritious. But overcooking destroys most of the vitamins…

...and makes them STINKY! Sprouts stink when you over cook them. They release sulphur, which is what overpowers whatever else is in your kitchen.

So, to avoid the stench, steam them for 5-8 minutes - 10 minutes max for steaming. If they're big, cut them in half, to reduce cooking time.

Avoid Mushy Sprouts
There are those who are rumoured to enjoy sprouts you can squash with a fork. I'm not one of them. The thought of a melt-in-your-mouth sprout does unpleasant things to my stomach… Leave your sprouts with a bit of crunch and your Christmas lunchers will be eternally grateful. The easiest way to do this is to make sure your sprouts are similar sizes - cut in half if necessary. No sprouts should need more than 8 minutes - any longer and you're in dangerous territory!
Quick Sprout Guide

Peel off any yellow outer leaves and discard. Trim the stems, but only to remove any brown bits. If the sprouts are large, you can cut them in half to reduce cooking times. There's no need to cut a cross shape in the base. Although this can make them cook faster, it also makes them harder to drain, leaving a watery mess on your plate. Steam or plunge in boiling water for about 5 minutes. The colour changes when they're cooked, so keep an eye on them and test one, to see if they're ready. Drain and serve immediately. Toss in a little salted butter for a luxurious taste.